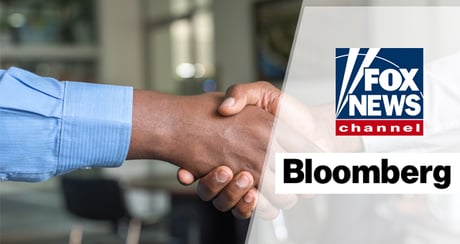 Did you know over $12 to $14 billion in barter trades are done every year? As cash flow tightens, or in some cases has come to a grinding halt, now more than ever businesses are looking for ways to maximize what they have.
Bloomberg​
and
​
Fox News
​ recently wrote about the benefits of the long-used barter system for saving your cash and growing your business.
Longtime BizX member, ​Heavy Restaurant Group​, shared with Bloomberg exactly how they've been able to save money by using their extra capacity. "When cash is extra tight, it behooves us to buy as much as possible on trade," said David Yusen, director of business development for Seattle-based Heavy Restaurant Group, which recently bought 56 cases of Malbec wine for $15,000 worth of barter credits. The company's 10 restaurants have closed, but some locations will start offering pick-up and delivery this week. "It saves us money, it helps cash flow." To read more about how David has been able to maximize his relationship with BizX, read their customer success story​ (link to the article on them).
Fox News gave three tips from millionaire Daymond John, FUBU Founder and Shark Tank star to small business owners who may be suffering financially during the coronavirus pandemic.
Think Outside the Box:​ He insisted small businesses need to find ways to anticipate how deep this problem could be and figure out how to get more value out of their business.

Go Small if Possible:​ He recommends going in and evaluating the cost of your employees, noting that the top 20% are typically costing you the same as the