The BizX team is gearing up for innovation- we are thrilled to announce that leading the charge, is Seattle's own Rashmi Joshi.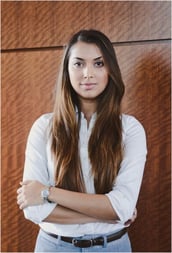 Rashmi brings over a decade of experience in marketing & product strategy at technology corporations and startups alike. She has led the launch and development of multi-million dollar products and services, and has helped two companies come to fruitful acquisitions.
At BizX, Rashmi will be leading the launch of new products, services, and updating our existing offerings. She will be developing a new mobile experience for our users, updating our member portal, and iterating on our backend processes to enable you to transact with other members with more ease.
Big things coming from team BizX! Stay tuned!
Interested in being a part of the innovation to come? Check out our current openings here or send in your ideas to help@bizx.com.