We at BizX are proud to announce the newest addition to our growing family! Dan Austin has recently joined the BizX team as the Vice President of our San Diego Community, and will be leading our dedicated team to live out our mission and purpose with a commitment tosupport the local business community.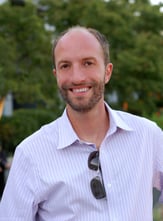 As a native of upstate NY, and a graduate of Syracuse University, Dan spent the majority
of his career of 25 years in media marketing sales and management. He worked in radio and digital content media in NY, Seattle, LA and San Diego and most recently was the owner and publisher of two hyper local community magazines in San Diego.
Dan has lived in San Diego for the past 4 1/2 years after living across the country. He is addicted to the ideal weather in Southern California and enjoys time golfing, hiking and is a self proclaimed foodie and wine enthusiast.
Dan joined the BizX community last summer in San Diego first as a member and then as an ambassador for BizX prior to joining the team. Welcome aboard, Dan!
---
BizX is always looking for more rock stars! Interested in joining the team?