Summer is officially over next week – and soon it will be time to say goodbye to swimsuits and flip flops and hello to scarves and sweaters. But our wardrobe isn't the only thing that needs a little adjusting as we head into fall.
Now's a great time to finish up any home maintenance projects before the colder temperatures, rain and snow have a chance to do any real damage. I know what you're thinking, there's still plenty of time for that. But do you really want to be stuck with no heat in the middle of Thanksgiving dinner? I didn't think so. Here are a few home maintenance tasks to complete to ensure your home is ready.

Check Your Roof
Check to see if there are any damaged shingles or leaks throughout your roof by inspecting both the outside of the house and the inside ceiling or attic. You should also check your chimney to make sure it's in working order for those cool winter nights by the fire. Not everyone loves scrambling up a ladder to crawl around on their roof, so give one of our many BizX roofers a call!
Have a Look at Your HVAC
That is your heating, ventilation and air conditioning (HVAC) unit. Surely you're familiar with the AC after cooling off throughout these warm summer months, but now that temperatures are going down, are you sure your HVAC system is in working order to keep your home warm? Its good to change our the air filters annually and to check to make sure the system is working now so you and your guests are not stuck freezing in the middle of the holidays.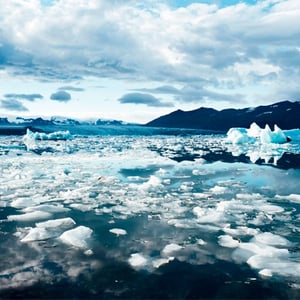 Check Your Water Heater
Nothing's worse than a cold shower, especially on a chilly, rainy day. Save yourself the trouble now by checking the water heater and calling a plumber if needed.
Both of the above I would definitely leave to the professionals. It's certainly nothing to get worked up about, stop freakin, call Beacon.
Test Your Smoke Detectors
With all of that holiday baking going on and warming up by the fire place, it'll be important that your smoke detectors are in working order in case of any fires. To do this, press and hold the "test" button on the smoke detector – you should hear a loud siren throughout the house. If not, it's time to change the batteries. Regardless, it's generally a good idea to change the batteries every six months.
Inspect Your Windows and Doors
Many of us assume our doors and windows are doing their job, because why wouldn't they be? However over time the seal may not be as strong as it once was and if any of these openings get direct exposure to pounding rain they could leak in a big way. So check for leaks and drafts and make repairs as necessary.
Gauge Your Gutters
A clogged gutter due to leaves and other residue can lead to many problems and expensive repairs, so take the time to check your gutters and clear them before the rain and snow comes. Again, I'm not too keen about scrambling up a ladder and tackling this one myself, so I'll be calling Clean N' Bright, Gutter King or Alpine Roof Care to handle this one.
Batten Down the Hatches
If you're in a region that gets a lot of wind, rain or snow, now's a good time to start taking inventory of your outdoor furniture and what can or cannot withstand the elements. For those items that could be damaged, like outdoor cushions, it's now time to store them in a shed, garage or somewhere indoors.
Those are my top tips for prepping your house for the fall and winter months. It's important to complete home maintenance activities before any big changes in temperature or weather occur. By preparing now, you'll be able to rest easy knowing that your home is in tip top shape to keep you and all of your guests happy through the holiday season and beyond.
Was this helpful? Take a look at some of our other blogs from around the community.