As you approach the homestretch on a successful 2017, and round out what's left of your Holiday planning, look to BizX to help you close out in style. Here are the top 10 ways to use BizX through the holidays!
Before you spend cash for the holidays–think BizX. Email help@bizx.com or contact your account manager for help with any of your holiday needs!
---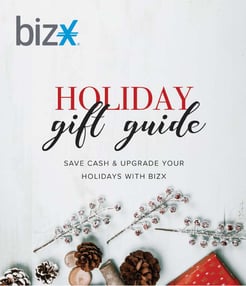 1. Check out the Holiday Gift Guide! The Gift Guide represents the power of the BizX community. Shop wine, jewelry, activities, fitness, travel, gift certificates and more! Get all of your holiday shopping done with BizX.
2. Christmas Lights, Decorations and Decoration Packages! Whether you want to do it yourself or hire someone to come put up your Christmas lights-the BizX community has you covered. In Washington, Sun Lighting is offering a full service Christmas light package for your home or business-setup, maintenance and take down-100% Bizx. If you're in the Bay Area or San Diego, ABC Tree Farms is ready to hook you up with wreaths, garlands and a Christmas tree! And if you're more of a do-it-yourself kind of person, Gud Craft has tons of lights and decorations available on the BizX Marketplace.
3. Give Gifts to Employees and Customers! Use your BizX dollars to spread the love this holiday season. Choose from hundreds of gift certificates, popular sports memorabilia and more for your employees, the mailman, your children's teachers and anyone else you want to show your appreciation to for the holidays.
Show your staff some love by enrolling them in BizX Perks! This personal debit account allows for easy deposits by you as you earn BizX dollars, and enables your employee to take that vacation, enjoy that meal, or throw a kid's birthday party! Be the Best Boss Ever with BizX Perks!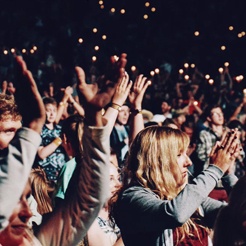 4. Throw Your Holiday Party Using BizX. Holiday parties are often expensive, and sometimes overlooked. Worry no more! Go BIG with BizX! Lock down a caterer, secure a venue, buy wine and spirits, maybe even hire an event planner! Throw the event people will be talking about well into 2018, all on BizX!
5. Shop Watches, Rings, Bracelets and More! Have some padding in your BizX bank account, and a deserving friend or loved one? This is the time of year to show the love! Browse fine jewelry and watches in the BizX marketplace from brands such as Roberto Coin, Hublot, Movado, and many more. And if the time is right, explore our selection of diamond rings. Tis the season!
6. Include BizX in the Budget! When you're setting up your budget for next year, make sure and include BizX! What expenses were covered last year? What new ones can be covered this year? Is there a remodel or media campaign on the horizon? Whether you've got the balance or want to take out a line of credit-make sure you're factoring BizX into your budget for the New Year.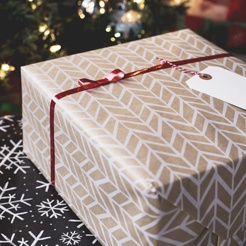 7. Vacation with BizX! Thinking of getting away for the holidays? Or maybe a post-holiday, holiday? Don't forget about BizX! Take a look at all of the amazing travel options available on the BizX Marketplace. Trips to Cabo, Montana retreats, Condo's in Oregon, safaris in Kenya and so much more! Take a look at where your BizX can take you.
8. Holiday Greetings! Get your holiday printing done with BizX. If you do an annual Christmas card or company calendars, why wouldn't you get them printed using BizX? You're going to get it printed anyways, so you might as well do it with BizX!
9. Donate to a Good Cause. This is the time of the year when our community looks inwards, feels thankful for our blessings, and gives to those less fortunate. To this end, you can find many ways to give in the BizX network. The Boys & Girls Clubs of Oakland, Habitat for Humanity, The Rivkin Center for Ovarian Cancer Research, just to name a few. A donation of BizX dollars enables a non-profit to off-set operational expenses and improves their efficiency. And for accounting purposes BizX dollar donations are treated just like cash – tax deductible in the year they are given. THIS is a win win!
10. Get Fit! Remember, summer bodies are built in the winter! Get an early jump on that New Year's resolution and make a commitment to fitness. Join a fitness community with Advanced Wellness, get tough at CrossFit, get personal at Ideal Exercise, or join one of the many different gyms or yoga studios throughout the community! Whatever your flavor, you can find it on BizX!
Shop through Washington's 2017 Holiday Gift Guide!
Shop through California's 2017 Holiday Gift Guide!
---
However you use your BizX this season and any other, remember this – we are hear for you! If you don't see what you're looking for or need a hand, let us know by emailing help@bizx.com.