"It's not a splurge - it's an investment." Brian Scudamore said it best in his article, "Why Team Building Is The Most Important Investment You'll Make."
The BizX team didn't know what to expect when Bob Bagga, our CEO, made the announcement of a surprise company event. Anticipation grew high the week leading up to that Monday, and many of us tried to guess what was in store.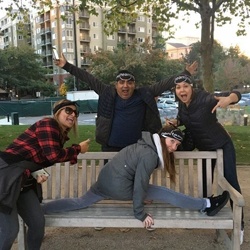 Finally, the cat was out of the bag! Enter Geoteaming: a popular team-building activity created by a BizX member and former Microsoft employee, John Chen, who now lives his mission of leaving people better than he found them, by providing an experience of personal breakthroughs, life lessons, and results that will stay with you forever.
Chen created Geoteaming over 20 years ago after he realized he had perfected the art and science of team building: Customization + facilitation = breakthroughs and results. He's been custom designing corporate team building events ever since, using high-tech adventure to navigate teams through virtual, physical and cerebral challenges that unleash the power of collaboration and teamwork.
The day of, we couldn't wait to dive in! We gathered together to be briefed and form into teams, then tackled the first two "warm up" tasks, picking our team name and creating a unique cheer. The brainstorming session of our whacky ideas highlighted the uniqueness of each team member, helping us reach an agreement by capitalizing on each other's strengths.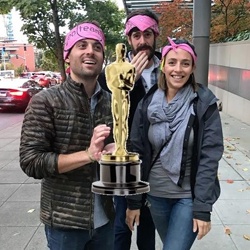 Then it was off to the races! As we moved through the challenges guided by the Geoteaming app and in tune with the agreed-upon strategy, each person had an opportunity to lead the team closer to victory. In the process, we learned about each other, built trust, and improved our communication.
We ended the night awarding the winning teams with prizes and bragging rights, and enjoyed a custom video by Geoteaming recapping our adventures and antics. It was an incredible night of healthy rivalry which ultimately brought the BizX team closer together.
Often, it is the shared efforts (or the lack thereof) of the entire team that ultimately decide the success or failure of a project.
How are you building strong teams at your company?
Check out how we did in this video recap, and give Geoteaming a call today to setup an event for your team!