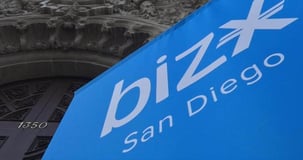 The BizX San Diego community is celebrating and you're invited to join us!
BizX and La Jolla Lifestyle Magazine invite you to attend an evening of food, drink, and networking with local BizX members.
When:
Thursday, August 3, 5:30pm - 8p
|
Where:
YogaSmoga, 7863 Girard Ave, La Jolla, CA 92037







---
New Members In Your Community

Broadcasting Companies of the Americas - Advertising and Marketing - Also known as BCA, Broadcasting Companies of the Americas, is made up of local radio stations in the San Diego area. Included in the mix are: 1090 AM, Might 1090, 105.7 FM, 1700 AM, ESPN Radio and Sports radio.
Eco Caters - Events and Catering - An organic-focused, family-owned catering and event design team, Eco Caters serves the San Diego, Los Angeles, and Washington DC areas. They offer exceptional service for every occasion.
Taba Rug Gallery - Furniture & Home Goods - This rug boutique is a longtime La Jolla merchant offering high-quality Persian and Oriental rugs. Customers may also bring their rugs for repair and cleaning.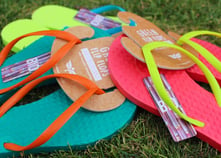 Green Flip Flops - Clothing & Consumer Items -

If you still believe that every flip flop is the same, you need to feel the unique experience of stepping on this sandal. It's made of 100% recyclable material and vegetable plasticizers, its versatility, strength and design make it a faithful companion. All this without losing the charm and lightness of a classic flip flops.
---
BizX San Diego Member Spotlight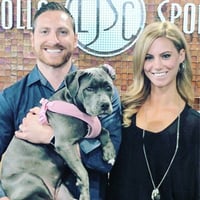 The La Jolla Sports and Fitness Club - It's La Jolla's #1 health club offering 23,000 square feet of advanced equipment, classes and spa services. The club is a major contributor to the local community and we are excited to have them on board!
Owners Kera and Brett Murphy moved from the East Coast and settled in La Jolla to follow a dream... to open the La Jolla Sports and Fitness Club. It is a boutique-style health club that has everything needed for a balanced fitness experience. The unique atmosphere separates itself from the traditional big box gyms.
Come be a part of the fitness family, located in the heart of the Jewel of San Diego.