Redmond's Bar & Grill has been a staple member of BizX since 2012. During the normal course of business they have a wonderful dine in experience, takeout and catering options! While the COVID-19 crisis has certainly affected their business, they have been able to pivot with takeout and delivery happening in full force.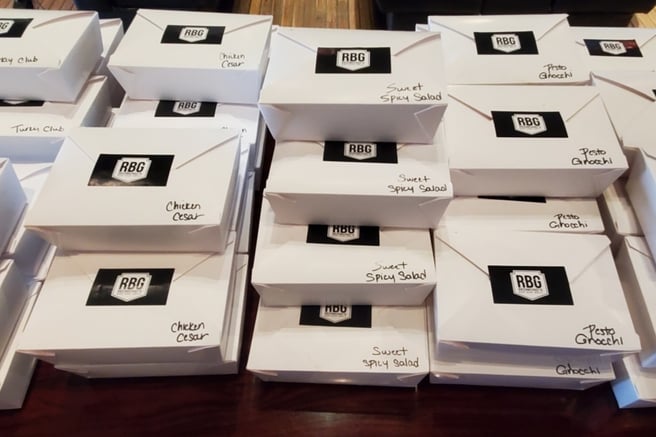 In addition to pivoting their own business model, they have stepped up to the plate to make an impact in the community as well during this difficult time. Currently,
Redmond's Bar & Grill
, has been able to provide 400+ meals to local hospital staff who are working on the front lines in fighting COVID-19.
Read more here and join their fundraising efforts!
This week we spoke with the owner, Tim Short, about his favorite ways to use BizX and how it has helped his business. Restaurants have the ability to take advantage of a lot of incoming BizX by allowing diners to use their BizX card to pay in the restaurant. Tim said "It is like a forced savings plan that allows us to do bigger projects in our restaurant that we normally might not be able to do.". He said they've been able to use it for painting, flooring and even have been able to hire the contractors to do the work. Saving over $325k since joining BizX, they are always looking for new ways to save even more.
If you've ever heard the anecdote that "cash is king" you might be wondering how BizX helps with that?!? By saving cash that is spent on repairs, monthly cleanings, and various other recurring expenses, Redmond's Bar & Grill have been able to save their cash for other expenses. By doing this, they've been able to keep some of their staff employed during the COVD-19 pandemic and maintain their restaurant.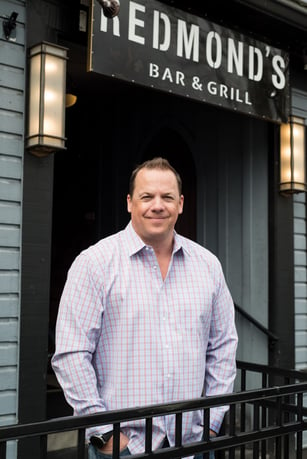 "A seat in our restaurant is an asset and one that expires if it is not filled.", Tim tells us. He went on to share that BizX has allowed their restaurant to keep those assets filled and used whereas they may have otherwise stayed empty. All restaurants have a baseline of hard costs for staff, rent, etc that stay the same no matter if the seats are filled or not. By filling those empty seats, they are building BizX reserves that ultimately help them save their cash.
When we asked Tim what his favorite part of the BizX barter community is, he was quick to tell us it was exactly that - "THE COMMUNITY!". He said he has built valuable, long-term relationships with several vendors and loves the spirit of community that comes along with those relationships. Oftentimes when you're working with a new vendor or partner, there can be a "warming up" period as you get to know them and their services. With BizX members there is a sense of community right out of the gate and a willingness to work together to find solutions that work.
Another pro has been the business that has come without paying a dollar in advertising. As a member of the BizX barter community, customers are able to look up local members via the BizX app and Marketplace website. This brings in new customers that might not have found the restaurant and the best part….these customers then share their experience with friends and family referring in new guests.
While the COVID-19 situation has brought a lot of stress to restaurants across the country, Tim said there is always a silver lining to be found in times of stress, "When there is a shift or change in your market you start focusing on new ways to save cash that you previously haven't looked at. BizX is a great addition to your arsenal during a time like this!".
BizX has also been able to assist Tim and his team in their expansion by offering them a $100,000 Line of Credit. This money is being used to open a new location. While cash can be tight during the closure of the restaurants, this allows them to continue moving forward with their plans of growth.
If you want to find out more about how your business can save cash, please send us a message today. One of our account representatives will reach out and help you find the silver lining in your business and get started in our vast community of over 7,000 members.