Hair stylist and business owner Rachel Hile had always dreamt of applying her professional skills to make a difference in the community. Upon discovering how few opportunities existed for volunteerism in the beauty and wellness industries Rachel and Jessica Dahl decided to start their own!
They started out providing haircuts and arranging makeovers for underprivileged men, women, and children, knowing that someday, they would start her own organization where they could make a much larger impact.
Rachel's unexpected loss of her 2-year-old nephew made her realize that life was short, and in 2015, a long-time dream became reality when she and Jessica, co-founded The Beyond Project.
Co-founder Jessica Dahl, also a hairstylist, spent 2 years helping Rachel develop The Beyond Project before pursuing other passion projects.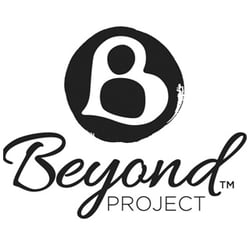 The Beyond Project is a volunteer-run organization comprised of professionals in the beauty and wellness industries who are passionate about using their skills for social good.
Whether affected by homelessness, domestic violence, or sex-trafficking, there are many different components to helping a person to get back on their feet. While most non-profits offer food, shelter, and clothing, The Beyond Project provides emotional support and renews self-confidence by bringing mobile beauty services to help restore the hope, dignity, and self-worth that is often lost along the way.
In just two and a half years, the Beyond Project has served over 3,500 individuals in need—but they're just getting started.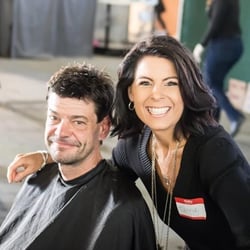 To continue helping those in need and raising awareness, The Beyond Project is hosting a fundraiser in late April.
The Beyond Project is 100% volunteer run, and can use your help to reach as many underprivileged individuals as possible. There are sponsorship and donation opportunities available for companies who are passionate about supporting this special cause.
The Beyond Project will leverage the BizX donations to pay for the venue where the fundraiser will be held and to offset other costs both for the event and in day-to-day operations.
Help make a lasting impact on someone's life and contribute to this wonderful cause!