Members from all around the community are hiring BizX caterers to do their lunches, parties, meetings and receptions! BizX does it at least once a month!
Imagine all of the time and energy you could save by using your BizX dollars to hire a caterer for your next event, party or meeting!
Any type of food, any type of event, on any budget. There are dozens of options to choose from, all of which are waiting to help you make your next event a smashing success. Leave the stress, the food and the planning to the professionals so you can focus on entertaining your guests and having a good time.

BizX's Featured Caterers
Serving Seattle & Surrounding Areas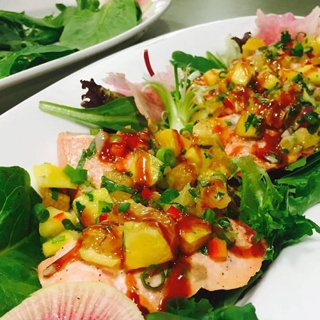 Madres Kitchen is a woman owned and operated full service catering and events company based in Seattle. They source their ingredients through a diverse network of local farmers, artisans and purveyors that provide a bounty of fresh food grown and raised around the Pacific Northwest.
With these fresh, local ingredients and a rock star team, Madres offers customized menus, bartending packages, event staffing, planning, event coordination and more!
Give them a call for your next event, regardless of occasion. They are ready to tackle any job, business lunches, fundraisers, galas, auctions, weddings, company parties and more!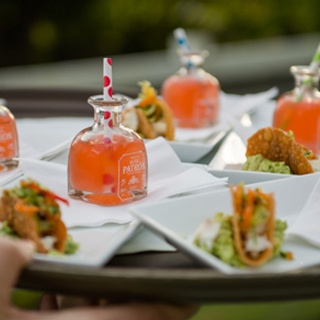 Serving the Greater Puget Sound Region
Herban Feast Catering is a full-service caterer that uses the Northwest's freshest and most delicious ingredients to cater parties and events of any size, whether it's an open house, business meeting, reception, or wedding!
Award-winning, market fresh catering pairing locally-sourced ingredients with exceptional service and distinctive presentations.
When you choose to work with Herban Feast, you select the service that suits your needs, from simple delivery and set-up, to full service on-site staff and culinary team to tend to your guests' needs from start to finish.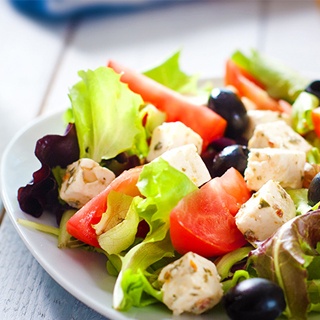 Serving Tacoma & Surrounding Areas
It's Greek to Me has the best Greek Food in town, but with over 50 years of catering in Washington State, they also have a vast and delicious list of menu items perfect for your next event.
Design a custom menu from a variety of Greek and American dishes prepared to your specifications for your next party or event.
Did someone say food trucks? Yeah, they have that too! Not only can they cater your meeting, wedding or party, but they can do it on the move! They have a mobile kitchen they can bring directly to your event - fresh made, quality food cooked on site!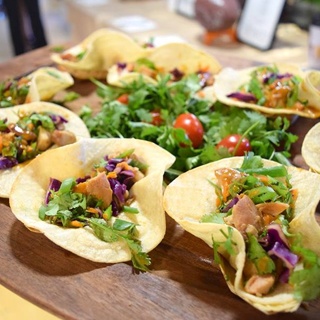 Serving the entire Pacific Northwest

Degruv Liquid Catering is a full-service catering and event planning company that is known for larger-than-life themed weddings, and events that transport participants away from their everyday lives.
They now have over 700 events under their belts - everything from weddings and fundraisers to business meetings and small intimate gatherings.

DeGruv orchestrates every element of the event, starting with a personal consultation to get to know your style and expectations so they can cater a custom design to match whatever theme you desire, through linens, lighting, flowers and table service.
---
Let someone else stress about your next event. Save money and time by using one of 40 different caterers from around the BizX community. They are ready for business, so give them a call today!
Check out all of the BizX caterers on the BizX Marketplace!