BizX's third annual Black Friday Sale is almost here! Mark your calendars, get comfy, settle in and prepare to shop from the comfort of your own home. No lines, no crowds, no hassles.
Avoid the chaos and get all the best deals the BizX community has to offer. Over 60 BizX members from across the community have slashed prices on hundreds of items! Expect to see amazing offers from companies like Nature's Inventory, FiveLo Arm Sox, Hand of God Wines and All Star Massage & Spa!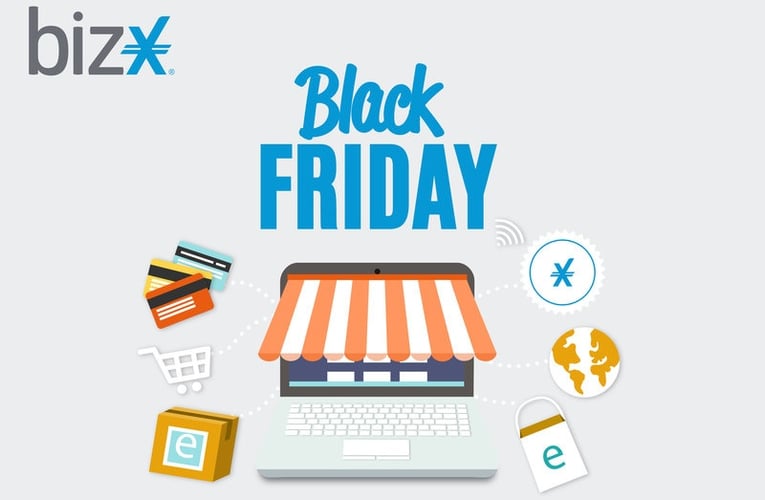 Instead of waiting in line, battling for parking and skirmishing with the crowds, surf the BizX Marketplace starting on Black Friday and running through Cyber Monday. Our sale goes all weekend, with each day bringing new deals that are sure to sell out.
This is a great opportunity to save cash and capitalize on the amazing discounts! Companies are coming together from all over the network to offer some of the best deals and savings you will see all year. These savings won't last, so get at the savings while you can.
New products, sales and limited offers will be popping up all weekend with the sale kicking off on Thursday, November 26th at 9pm.
The initial launch, through Friday focuses on personal and consumer offers, bringing items that are perfect to pamper and spoil someone of any age. Offers ranging from a Dozen Individually Wrapped Holiday Cookies to these Yamaha Digital Keyboards will see huge discounts!
Small Business Saturday is all about the businesses! Shop through discounts on offers from members like The Makers Space and Cartridge World.
BizX isn't pulling any punches, with these deals running through Sunday and into Cyber Monday.
Cyber Monday is the day of Gift Certificates, coming from all across the BizX network.
Hot ticket items like Gene Juarez and Purple Gift Certificates are headlining the last day of this massive sale.
BizX's third annual Black Friday Sale gives businesses a chance to participate in the biggest shopping weekend of the year, all from the comfort of their own home. Whether you are shopping, selling or just perusing the deals, it's all done through the BizX Marketplace. I guarantee this is not a sale to be missed!
---
Looking for even more ways to spend your BizX?