Everybody's doing it – social media – but is it being used effectively? How do you even tell...?
According to the Pew Research Center, 71 percent of the adult online population is using Facebook and 52 percent of Internet users regularly logged on to at least two social networks in 2014. So if almost everyone is online, using social media, that means your small business should be on social media too, right? Well, LinkedIn and market research firm TNS found that 81 percent of small and medium-sized businesses (SMBs) use social media.
While a large percentage of the population is on social media and a significant number of SMBs are making social media a part of their marketing budgets, how can these businesses be sure their social media programs are paying off? Do large numbers of Facebook shares or Instagram likes really translate into sales?

Measuring whether your social media campaigns are working and what the return on investment (ROI) is may seem impossible, but there are things that can be done. Here are our top tips for social media campaign effectiveness and ROI.
Choose the Right Platforms
Before you do anything, make sure you're utilizing the right platforms for your social media campaigns. A young, hip food company might have a ton of followers on Instagram, while an older generation tool company might find its audience is more active on Facebook, for example.
Without the right platforms for your outreach, you'll be setting yourself up for failure on day one. While its important to have presence on the main social media platforms so that those looking for you can find you and your other accounts, find out where your users are really searching and interacting, and focus your campaigns in that direction.
Set Measureable Goals
Think about what you'd like to accomplish from your campaign and set measureable goals. Do you want 10 click throughs to your website, 100 Facebook shares or 1,000 Instagram likes? Decide what's important for your brand and set weekly, monthly, quarterly and annual goals.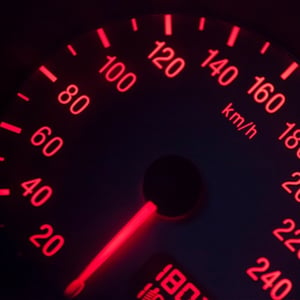 Leverage Google Analytics and Other Measurement Tools
Take advantage of Google Analytics or other social media analytics tools to see how your social media accounts and campaigns are doing. Buffer shared a great list of 19 Free Social Media Analytics Tools to help get you started.
Try Different and Compare the Results
One way to find out the ROI of your social media campaigns is to compare it against historical campaigns and other social media sites. Do a test on Facebook and see how many new customers or sales you achieve versus a campaign on Instagram.
Decide Whether or Not Its worth It
What are you spending on your social media campaigns? Compare the cost of your Facebook or LinkedIn advertising, for example, versus the sales made from these campaigns to see whether you're making any money on the campaigns.
Make Adjustments
As you start to gather data on your social media campaigns, use this data to adjust your campaign and goals accordingly. As you do so, your goals and results should begin to come closer together.
Social media is an incredible resource for reaching customers, but understanding where your customers are, what campaigns work for them and how your budget and ROI compare, can be difficult. Try implementing the steps above as you implement your social media campaigns for the second half of 2015 and you'll have a better handle on what is or isn't working and how that affects the bottom line.
---
Did you find this helpful? Check out another blog to help you knock it out of the part with social media.