The wait is over, October's BizX Buzz is finally here! All of the biggest, best and must-know BizX stuff in one place.
New members, ways to use BizX for the holidays, BizX in the news, costume contests, teambuilding and so much more! A lot got done in October-take a look!
---
The BizX Community continues to grow!
There were nearly 40 new businesses that joined BizX in October! From San Diego to Seattle, the BizX community gained an ice cream parlor, new restaurants, event companies, salons and so much more! New ways to spend and new customers to be had; check them all out by reading our new member blog for the month of October.
BizX in the news!
Did you hear?! In October, BizX was featured in Forbes, the Huffington Post and Entrepreneur Magazine. The word is getting out about this incredible community of ours! Look forward to more big things coming from BizX!
Save Cash and Spend BizX During the Holidays
The holidays are here! Are you ready? Do you plan to use BizX to offset costs this holiday season? Here's how! Be on the lookout for our holiday gift guide too! All the hottest gifts from around BizX in one spot.
Celebrate Small Businesses
Black Friday, Small Business Saturday and Cyber Monday-some of the biggest shopping days of the year-are hot on thanksgiving's heels. Beat the lines and celebrate small business this year by shopping on the BizX Marketplace from the comfort of your own home! Shop small, shop local and support small businesses this Black Friday weekend by shopping with BizX.
BizX Dollars are Changing Lives
The 48th annual Mukilteo Boys & Girls Club Luau & Auction Fundraiser took place this past month, and BizX was lucky enough to be a sponsor. The Boys & Girls Club was able to use the sponsorship and other BizX dollar donations they've received throughout the year to source amazing items for their auction!
November 4th is a big night for two of the community's charities! Project Concern International and the Marsha Rivkin Center for Ovarian Cancer are hosting their annual events on Saturday November 4th.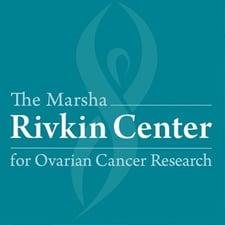 The Marsha Rivkin Center's annual Friends and Family Auction is taking place in Bellevue to raise money to find a cure for Ovarian Cancer. They raised almost a million dollars last year and are looking to blow that number out of the water this year!
Project Concern International is hosting their Hands Across Borders Gala in La Jolla San Diego this weekend as well!
If you aren't able to attend either of these amazing events, consider donating BizX dollars to either of these incredible causes.
From Around the BizX Office
Team BizX got the chance to spend the afternoon with John Chen of Geoteaming! This is some of the best and most fun team building you can do! Be sure to check out Geoteaming for your next company event and see how team BizX did by scoping out our pictures on Facebook.
Things got a little spooky around the office with our annual Halloween costume competition! Check out all the best costumes on our Facebook page! If you're really feeling brave, check out the video of everyone in costume strutting their stuff!
---
That wraps up an awesome October! Be on the lookout for next month's newsletter for all the best happenings from around the BizX community, but until then, read up on other big things going on with BizX in our blog!