If entrepreneurship was a class, it's time to meet the teachers.
For the last 34 years, Inc. has been ranking the fastest growing companies in America into a very exclusive and distinguished club. Household names like Under Armour, Microsoft, Timberland, Zappos and GoPro all got their first taste of widespread honor by making it onto Inc.'s exclusive list.
Through hard work and innovation of both present and past employees, BizX has made Inc. 5000's 2015 list of fastest growing companies, coming in at position 4896. This illustrious list is not just an award, but a celebration of innovation, an example of hard work and what can be achieved through sheer grit and determination.

"The story of this year's Inc. 5000 is the story of great leadership. In an incredibly competitive business landscape, it takes something extraordinary to take your company to the top," says Inc. President and Editor-In-Chief Eric Schurenberg. "You have to remember that the average company on the Inc. 5000 grew nearly six-fold since 2012. Business owners don't achieve that kind of success by accident."
This year marks the seventh time BizX was awarded a spot on this prestigious list, joining 92 other companies from the Pacific Northwest on the 2015 lineup.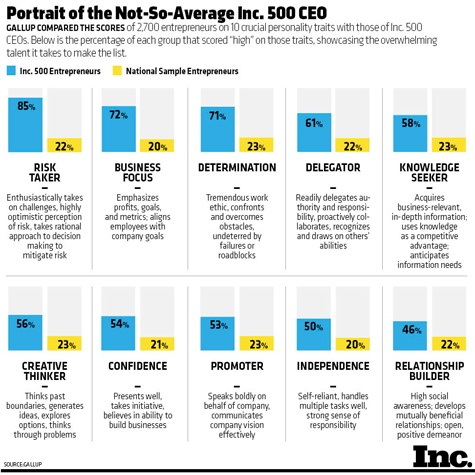 To determine who makes the cut, Inc. took the revenue from 2011 and 2014, using 2011 as the baseline and using the percentage revenue growth over a three-year period, with most of these companies growing six-fold over the analyzed three years.
Of the 2015 selection, BizX has some great company - companies like Fitbit, Smashburger, Planet Fitness and Giftcards.com are all among this year's winners.
BizX is proud and excited to accept this award for the seventh time. It's always gratifying to see your hard work come to fruition, but this is as much of a win as it is a testament of what's to come.
The BizX team has been working hard to set a strong foundation for the future. Being named to this list is a confirmation of that hard work and a peek of the magnificence to come.
Companies on this list are students of their industries, specializing in determination, risk tolerance and creativity. BizX is no different, pioneering the digital currency community and upgrading the lives and businesses of BizX member everywhere.
---
BizX's CEO, Bob Bagga, was also recently recognized, check out what for!