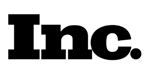 Thanksgiving is just around the corner, and the festive spirit is brewing, especially for marketers -- hooray for Black Friday. In the spirit of blessed capitalism, here are 10 killer strategies you can implement to capitalize on this year's Black Friday.
Read the recap below, or link to the full article
here.
---
Give your business traction and boost sales this holiday season.
Make your offers irresistible.

On Black Friday, low prices triumph. Reduced profit margins will be compensated doubly from the newfound brand recognition -- and, of course, from the sheer volume of sales.

Get your tech systems in place.

Create an exclusive landing page for the Thanksgiving weekend. Integrate systems that support marketing strategies like flash sales, promo codes, lead generation pop-ups (for an ongoing Thanksgiving-based email marketing campaign), add-on incentives, gifts, and more.

Pull your email marketing campaign together.

On Black Friday, email open rates increase by 60 percent as everyone is looking for offers from different brands. Don't squander this golden opportunity. Double up your email game by providing genuine value followed by a great offer, leading them to your Thanksgiving landing page.

Segment and target potential customers.

Segment and target people according to their online behavior, such as people with abandoned carts, those who visit your offer page but don't buy, those who open the offer email, and so on. Organize these behaviors into different levels, targeting them respectively with custom email campaigns. The aim of this system is to nurture prospects until they buy.

Record a video sales pitch. Follow this format, emphasizing and highlighting the following:

The needs and demands of your market
How your product will address the market's needs most effectively
Describe the unique Black Friday offer you are running.

Leverage deal sites.

Mention top deal sites such as Groupon in the interests list segment to target people who've shown proactive interest in finding deals. In the ad copy, provide a unique exclusive offer for each platform. Employ the hashtags being used when marketing on Instagram and Twitter.

Load up on growth tools.

Sticking to social media, you can use a tool like

Vyper to amplify the reach of your offer. It works like this: When someone visits your offer page, you ask them to share your offer to their Facebook wall or tweet it out in exchange for an additional discount on top of the existing discount.

Give added incentives.

Offer additional incentives for influencing buying behavior by adding small gifts, such as a gift card for a store discount, or a small item that increases the value of the original purchase.

Host hourly flash sales.

Apart from using the above-mentioned strategies, you can also do hourly special deals (similar to Amazon's lightning deals). Simply choose a product and offer it at a massive discount for a selected hour, after which the price goes back to normal. Studies have shown this increases the sales dramatically.

Create a targeted PR campaign.

List all the major sites and influencers related to your niche. Then establish tie-ups with them to market your product through their space. This is a great way to access interested audiences.
For more details, read the entire article here: https://www.inc.com/ari-zoldan/want-to-win-big-on-black-friday-10-best-strategies-for-businesses.html
Inc. Magazine gives advice, tools and services that help your small business grow.
---
Interested in learning more about how BizX can help to grow your business?