Everyone uses social media. At this point, it's basically a must. While the vast majority of businesses have created profiles on the major social networks, few businesses really "do" social right. Project Bionic, a Seattle-based social media marketing agency, is trying to change that. Like any successful business, they got their start by recognizing a need and creating a service to meet that demand.

"Back in 2009, Twitter, Facebook and the like weren't as commonplace, and a lot [of businesses] didn't really know what they were doing," said Doug Montgomery, Project Bionic's Director of Finance & Operations.
Project Bionic came to be that same year, with the goal of "humanizing brands" through full service social media management. "We will actually take [social media] off of your plate and do all of [it] on an ongoing basis. We do all the heavy lifting, whereas a lot of competitors will give you the big idea and let you run with it," said Montgomery.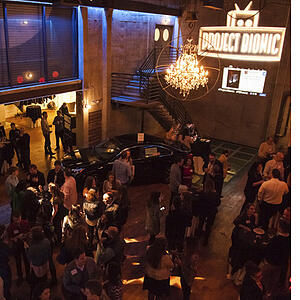 This full service, long-tail marketing model helps companies better realize, understand and utilize all of the opportunities social media has to offer. When a client engages the Project Bionic team, they start with a full social audit, which informs the development of a strategy to meet the client's social goals. The strategy includes starting points, benchmarks, and sample posts to make sure the content is in line with the rest of the client's brand voice.
This approach helped the company grow from a couple guys working out of the founder's basement to a 16 person company serving over 40 clients. But the Project Bionic team isn't made up of so called social media "gurus," "ninjas," or other contemporary titles that seem to dominate a typical marketing agency. Instead, they have cultivated a team of creative writers, branding specialists, graphic designers, photographers, and marketing analysts ready to respond to the ever changing social media landscape.
As a former BizX employee, Montgomery really understood the struggles a small business can face. To help maximize funds and sustain success, he returned to BizX in 2011, this time as a client.
Using the BizX currency, Project Bionic has done nearly a million dollars in business. The new customers gained has enabled them to purchase all of their printing needs (business cards, marketing collateral. Etc.), traditional and digital advertising, weekly office cleanings, bottled water service, town car services, photography, event services, employee dental plan, and office coffee. BizX also allows them to splurge more, frequently treating themselves to lunches at Green Lake Bar & Grill, sensory deprivation meditation at Float Seattle, and a never ending supply of office wine from Northwest Cellars.
"There's no way we would have been able to stomach some of our expenses if we were paying cash. The office cleaning, the printing, the coffee, the water service - that stuff adds up," said Montgomery.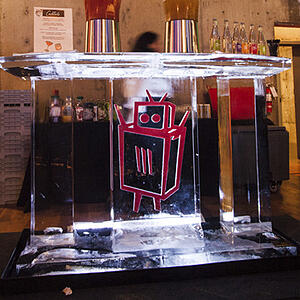 With benefits like that, it's no wonder Project Bionic is continually looking for new ways and new companies to expand on those uses. Through proactive outreach, Project Bionic has sold several new members on the ideals and capabilities of Bizx, convincing them to sign up without ever getting our sales team involved.
In fact, for a recent party, they helped recruit and then immediately booked Fremont Foundry Events as the venue. They also put their BizX to work hiring Design Perfect Catering, Grand Event Rentals, Usnaps photo booth and Creative Ice to round things out and throw one killer party!
"It's easy to speak to non-BizX businesses about the value we realize every day from being a BizX member" remarked Montgomery, "and the more that's available for us to purchase on BizX, the more it's worth to our business."