"I get excited," Eastside Exterminators' President and Co-Owner Deanna Townsend said. "I've helped so many customers." It's with this passion for their customers that keeps employees happy. It has become a company culture that is reflected in its motto: "Get it. Want it. Have the Capacity to do it."

Eastside Exterminators has been serving the community since Townsend's father, Ralph Townsend Jr, opened it in 1969. The company is located in Woodinville, WA and is a longtime member of the BizX community since November 2002. They are a huge contributor and member, and have served over 200 BizX members every year.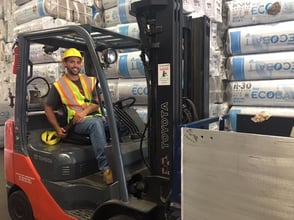 When Townsend and CEO Alex Altizer took over the pest control business in 2002 they had only nine employees. Since then, the business has expanded from pest removal to services including home insulation, drainage services and wildlife removal. Eastside Exterminators currently employs 85 employees and are looking to expand their operations by 20% within the year.
General Manager Don Leland says they have more business than they can handle and the need to hire more employees is one of their top priorities. He explains, "The phone is ringing more than we can keep up with the work."
It's a great problem to have for this growing business but it is a big concern. To help alleviate the problem, they've turned to the BizX network to explore ways to get visibility on their need for new hires. They've utilized multiple ad campaigns including digital advertising and media buys on BizX for their recruitment needs and to grow their company for additional business.
In addition to advertising for new hires, Eastside Exterminators has also marketed their business services through billboard campaigns around the region on BizX. The company has also acquired their phone and alarm systems through the network and continues to look into the BizX community for additional opportunities to buy products and services for the company, all while saving cash!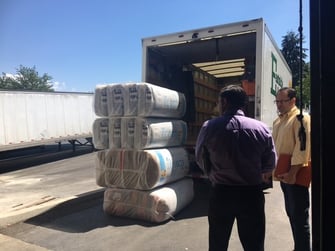 The owners believe their growth and increased cash flow is due in large part to their continued commitment to their business and their passion. It lies in helping the community and to resolve many of their pest, drain crawl space, and insulation issues. "I am very passionate about what I do, about getting rats out of your house," Townsend said. "We don't just block where rodents are getting; we try to solve your problem, now and for the future."
Eastside Exterminators has been protecting thousands of homes and businesses all over the King and Snohomish counties for over 48 years. Their signature services provides peace of mind for a pest-free life!