In November of 2017, Gene Juarez Salons & Spas, the most reputable and luxurious salon in the Pacific Northwest, decided to move their flagship salon to The Shops at The Bravern in downtown Bellevue. When it came time to plan the grand opening of their new flagship store, Gene Juarez made sure to include BizX in the planning.
Moving to this ultra-upscale shopping plaza helped to further elevate the luxury salon experience for Gene Juarez's clients. But a move of this scale wasn't going to be cheap. Luckily they planned ahead. They were able to spend BizX dollars to get the things that they needed to make this all happen.
Instead of spending tens of thousands of dollars in cash, they spent BizX dollars instead!
Gene Juarez worked with Seattle businesses within the BizX community to help with their relocation and to kick-off the celebration in style! BizX gathered an arsenal of Seattle area businesses to help Gene Juarez get ready for their much anticipated grand opening!
The grand opening event was coordinated flawlessly by Event Experience, a premier event company located in Seattle.
J's Complete Cleaning Services provided the event breakdown and clean up.
A/V & Electrical provided by PROTON360 Communications.
Advertising Media for the event promotion was purchased for print media, bus boards, and radio advertising.
Guests at the event enjoyed wine purchased from Bookwalter Winery.
The award-winning Herban Feast provided the catering, using only the freshest ingredients from the Pacific Northwest.
Grand Event Rentals provided everything needed from start to finish including the table & chairs, and other equipment.
Apache Six provided the event security and protection services.
"BizX helped us get the things we needed, while reducing our cash outlay." - Ryan Hamilton, Gene Juarez CFO.
Since joining our ever-growing network of businesses in 2014, Gene Juarez has been connected to thousands of companies in the Seattle area and beyond, using the BizX currency to pay for expenses for their multiple salon locations rather than paying with cash. BizX delivers new and high value customers through their doors, resulting in incremental sales. In turn, businesses like Gene Juarez are able to pay for some of their expenses with hair highlights and hot stone massages - all while keeping cash in the business!
For BizX, it's our purpose and passion to improve the lives and businesses of our members. It is so rewarding for us to hear about and be a part of initiatives where fellow business owners come together to support one another to make events like this possible.
Gene Juarez, a highly acclaimed and award-winning salon in the Pacific Northwest for over 45 years, is best known for their elevated & inspired haircut services and relaxing spa experiences, are locally owned, and are the largest salon in the Pacific Northwest, employing over 1,000 professionals in 10 locations throughout Washington State.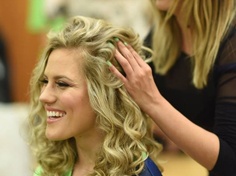 If you're looking for a highly reputable, luxury salon experience with a passion for customer satisfaction and all of the spa amenities imaginable, you definitely want to book an appointment with Gene Juarez Salons & Spas. Make sure you swing through the BizX Marketplace to pick up some gift cards using your BizX dollars!
Would you like to become an integral part of our community of businesses? Join BizX today.