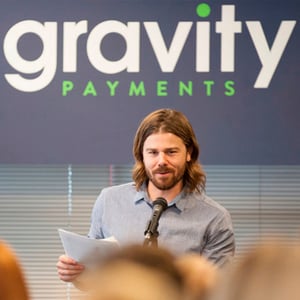 Wage disproportion within the United States is at an all-time high. If ever there was a time and need for the modern day Robin Hood to take from the rich and give back to everyone else, now would be that time. Right on cue, enter BizX member Dan Price, CEO and founder of Gravity Payments.
Price personally answered the call to further the movement, taking a pay cut from nearly $1 million down to $70,000 a year.
A call that was answered not a moment too soon, as the Federal Reserve's Survey of Consumer Finances reports the wealth of the top 3% rose from 44.8% of the nation's total in 1989 to 54.4% in 2013. A jump that is more clearly outlined in Forbes 400 richest people in America list. In 1982, the year Forbes began the annual list, the top 400 richest contained 13 billionaires. To even make the cut in 2014 you had to be worth at least $1.55B. The most staggering and eye opening fact of all comes from the Economic Policy Institute in 2012, when the top 350 CEOs received nearly 300 times the salary of normal workers. A figure that has absolutely risen in the past three years.
With such extremes, something needed to be done to put an end to the wage disproportion crippling the workforce. The solution started with the $15 an hour wage hike already taking effect in Seattle, with the conversation taking another step forward with Price and Gravity Payments.
On April 13th, Price announced that he would be raising the salary minimum at the company to $70,000 a year, up from a current average of nearly $48,000.
Everyone from the lowest-paid customer service representative, salesman and clerk will soon be seeing a considerable bump in their pay. Nearly 70 employees out of the 120 at Gravity Payments will be getting a raise with this new initiative. A staggering 30 of those will see their salaries double over the next three years as Dan's plan takes effect.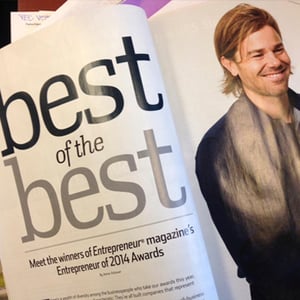 The new wages need to come from somewhere. That somewhere, in large part, will be Dan Price's salary. A hit that most, if not all CEOs could definitely learn from and afford. Which speaks to a much larger and bigger issue - the disparity between executives' pay and that of their employees.
However the CEO pay ratio, one piece of information that really shouldn't be hard to find, or calculate, but is still nowhere to be found.
It should be easily accessible and enforced by the Securities and Exchange Commission (SEC), but instead has been fought tooth and nail every step of the way. Executives and corporate lobbyists alike have argued until they are blue in the face that it is too cumbersome and costly to implement, keeping the proposal in limbo thus far.
What started with the $15 minimum wage increase in Seattle has made another leap in the right direction thanks to Price and his recent announcement. An announcement and idea that grew out of an article he recently read, suggesting that extra money makes a big difference in people's happiness. Especially those who make less than – you guessed it – $70,000 a year.
Not only will Price be taking an incredibly high-principled pay cut himself, but he intends to keep it that way until the company can recoup the profits it had before the new wage scale went into effect.
Workplace moral is something that every CEO, HR director and manager has to worry about on a daily basis. If your employees aren't happy, you are losing money, opportunity and time. Money doesn't buy happiness, but it certainly helps make everyone happier. With a lack thereof undoubtedly detracting from it. This is just one way BizX members are changing not only lives, but the world.
A precedent has been set. The bar has been raised. Who will follow suit?

---
There are other ways to reward your hardworking employees, even if you can't afford to pay them 70k a year.