Spring has sprung and the sun is shining (well, maybe not so much at our offices here in Seattle and San Francisco) we're all making that yearly attempt at spring cleaning.
While we weed out old newspapers and those clothes that we thought would fit by now, we often forget that home isn't the only part of our lives that requires a detox. Why not do a little tidying up in our professional lives? Read on for the top tips from around the web for spring cleaning at your business.
Update Your Web Presence
Web.com polled consumers on their opinions of business websites and found that 43 percent of respondents felt websites with outdated, irrelevant information were the number-one annoyance. Don't let an outdated website be the reason you lose business. Take the time to review each page and ensure your content is complete and up to date. While you're at it, also take the time to update your business listings at sites such as Bing Places for Business, Google My Business and Yahoo Local, and at review sites such as Yelp, so that your customers can easily find you, and accurate business information, online.
And While You're At It, Clean Out Your Inbox
According to survey research by Front, "on average, people receive around 42 emails per day. The top 10%, though, receive more than 100 emails per day and the top 1% receive more than 880 emails per day."
It's no wonder so many of us are drowning in email overload. With crowded inboxes and no time to sort through and prioritize, our email response times can suffer, negatively impacting our business and customer relationships. Take a day this spring to sort through your inbox and delete or file away emails as appropriate. And to stay on top of email through the year, take a few minutes at the end of each day to organize your inbox. Check out this Huffington Post article on 4 Apps That Make Email A Lot Less Stressful.
Recycle
Throughout the year, our workspaces can become cluttered with old newspapers, magazines, invoices and notepads that we think we just might need sometime in the next decade. According to a survey by Adecco, 57 percent of Americans admit they judge coworkers by how clean or dirty they keep their workspaces. Do yourself a favor and declutter you space and send all of that outdated paperwork to the recycle bin!
Talk It out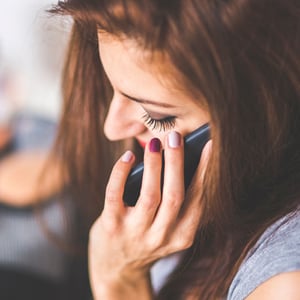 Throughout the year we can get so focused on our day-to-day tasks that we forgot to communicate with one another in the office. Schedule a meeting with all of your employees, both as a group and individually, and take the time to discuss what's working, what's not working and what yours and their goals are for the coming year.
Not Just Internal but External Too
Customer information can get out of date as fast as the technology used to interact with them. As people move away, change email providers and change habits, contact lists can quickly become out of date. When was the last time you heard from some of these customers? Run a satisfaction survey to gauge how they view your product or service, what you are doing both good and bad, and to see which email addresses bounce back. Find out how you are doing and see where you can strengthen your organizations performance. It's not about simply cleaning, but improving.
---
We're just four months into the year, so there's plenty of time to make this the most productive year yet for your business. Try implementing the tips above and see how your productivity and customer relationships improve in 2015!
Once the Spring Cleaning is done, let's talk about getting you to the biggest event that spring has to offer, The Seattle Chamber Tradeshow!