A gathering of smart business owners with a common purpose – it's a part of our manifesto, but also describes the last few days! With two networking events within the last week, the BizX community has been out in full force!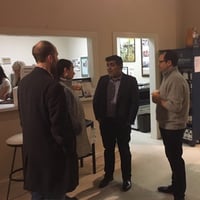 The parties started with Greenbaum Home Furnishings hosting a networking event on Thursday, 2/8. We followed that up with another event on Monday, 2/12 at Gunnar Nordstrom Gallery!
We packed Greenbaum last Thursday night with over 60 members coming out to shop and mingle with other members from the community. It was a smashing success with BizX members spending over 40k BizX to buy furniture for their homes and offices—saving 40k cash in the process!
We kicked off the weekend with one event and ended it with another!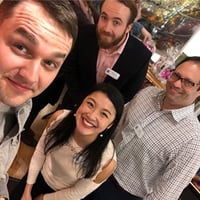 Gunnar Nordstrom Gallery and Dynamic Designs Jewelry teamed up to host the second community event at Gunnar Nordstrom's Downtown Bellevue Gallery. The amazing location and intimate setup of the gallery made it the perfect location for a BizX event.
Members mingled, enjoyed wine from Eternal Wines, sampled chocolate from Chocolate Box and networked with members from around the community! The best part? Wine, art, chocolate and jewelry were all on sale for 100% BizX!
---
With such successful events, you can be sure the BizX community will be back to Greenbaum and the Gunnar Nordstrom Gallery soon. But in the meantime, are you interested in hosting a BizX networking event?
Let us know if you'd like to host by emailing us at Help@Bizx.com!