At the top of a long list of events and tradeshows in the Pacific Northwest, sits the biggest and most widely renowned of all, the Seattle Chamber Tradeshow. It is the place to be for business owners to meet, mingle and network with their peers.

The Seattle Metropolitan Chamber of Commerce has been the mastermind behind this monumental event for the past 12 years, bringing businesses together to build relationships and foster success.
Realizing our similar audience and goals, the Seattle Chamber and BizX decided to team up a decade ago. Since then, the Chamber-BizX consociation has grown into a well-oiled business-helping machine, advocating for businesses throughout the Puget Sound.
The real value is realized in the partnerships, networking and peer-to-peer relationships that come out of this cooperation. These aren't looky-loo's coming off the street - these are business owners from around the Pacific Northwest actively looking to expand their circle.
The 2015 Tradeshow is on May 20th from 3-7pm at the Washington State Convention Center.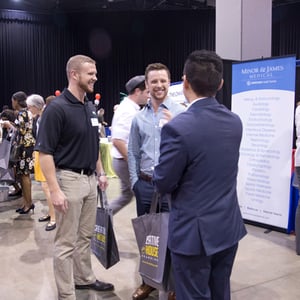 Save your $10 - BizX will get you into the networking event of the year FOR FREE.
Based on last year's numbers, BizX will get you in front of 160 exhibitors and over 1,000 attendees from 20 different industries representing 4 counties. It gets better, as this year's estimates already put the attendance at well over 1,500!
Where else can you get this kind of face time with that many influential people from so many industries?
This is the place to find advocates and cultivate new relationships
The Chamber represents over 700,000 workers from 2,200 companies throughout the Puget Sound area making it the biggest chamber of commerce in the state. With demographics like that, it's no surprise that such a wide range of industry leaders come together at this annual event.
The booths sell out fast, especially given the captive audience you're guaranteed access to. Wouldn't you like to put YOUR business in front of 1,500 of YOUR peers? Did we mention you can get a tradeshow booth on BizX too?
Not only will a booth put you in front of the 1,500 attendees, but it will put you in league with this year's tradeshow sponsors. This year's supporters include industry leaders like BizX, GroupHealth, Seattle City Light, Triumph Expo & Events Inc., Wells Fargo, Zones, The Seattle Times and Premera.
The BizX and Seattle Chamber partnership, Puget Sounds dynamic duo, fights for businesses and business owners alike.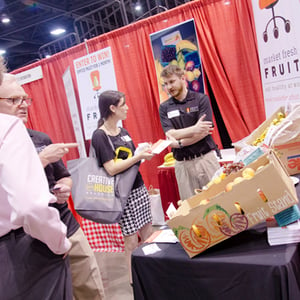 Like peanut butter and jelly, or popcorn and butter, you cannot have one without the other. If you are a part of BizX, it's time to join the Seattle Chamber. If you are a part of the Chamber, it's time to join BizX, especially since being a member of one gets you free entry into the other. Unless of course you don't like great connections, better exposure and awesome events.
Speaking of good events, what over the top party wouldn't be complete without an after party! Sign up for the BizX newsletter to get your after party details and invite!
It's not too early to RSVP for this year's Tradeshow, something that you will NOT want out miss out on.