BizX is driven by its purpose to improve the lives and businesses of its members. But how does BizX actually improve anyone's business?
At a high level, BizX members sell their available capacity (time, inventory, etc.) to other members for BizX dollars, which they use to buy things they want or need from within the network. By doing this, BizX members convert their waste into value.
To put it into perspective, here is how the most successful companies in the community are leveraging BizX to better their business.
1. Attract New Customers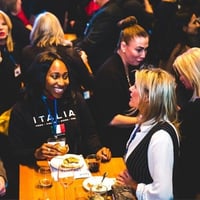 BizX will deliver new customers that you would not have otherwise gotten. We market you to other members, who are economically motivated to patronize other members because they want to spend their BizX and keep their cash. This motivation + awareness = new customers.
So in the "on demand" economy of 2018, when consumers have seemingly unlimited choices, BizX acts as a powerful channel to new customers.
Would your business be better with new customers?
2. Monetize Available Capacity
Available capacity is your empty tables, un-billed hours, billboards that say "your sign here," or unsold pages of advertising in a magazine. Available capacity has real potential value, but that value is lost if you don't have customers to fill that available capacity.
The BizX network consists of thousands of businesses buying and selling their spare capacity from each other. "Member A" buys from me, and I use the revenue I earn to buy from "Member B," who buys from "Member C," and so on.
BizX members build more successful businesses because they monetize their available capacity by selling it to other members for BizX dollars, which can then be spent with any other member in the network.
3. Improve Cash Flow
Successful members like Project Bionic and Gene Juarez spend their BizX dollars in place of their cash operating expenses.
This can mean utility items such as plumbing, electrical work, painting, or repairs. It could be on large projects like a new website, office or home renovations, and media campaigns. Or, on everyday expenses at restaurants, florists, dry cleaners and more! Smart BizX members think BizX before they spend their cash.
Our members earn BizX by selling their available capacity, and improve their cash flow when they use that new revenue to directly off-set expenses that would have cost them cash. So if you like cash, you'll LOVE BizX!
4. Invest in Your Growth
With onerous expenses necessary just to keep the lights on, many business owners find it difficult, if not impossible to find the funds to invest in their growth. Many BizX members decide to use their BizX dollars to grow their business.
Our most successful members use their BizX dollars on projects that will grow their top line.
Often times this takes the form of media & advertising, website development, branding & creative work, marketing assistance, or client gifting.
What are your strategic growth objectives? What have you wanted to do, but haven't had the budget for? A new website, an advertising campaign, a new sign or a company event?
What's better than using your BizX dollars to attract more cash paying customers? Investing in your growth doesn't even need to wait! Did you know BizX offers lines of credit? Where else can you get a line of credit where the lender will help bring you new business to pay it back?!
5. Reward Your Employees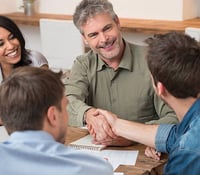 All good business owners wish they could reward their employees. If it were only that easy! Keeping a business operational is very expensive and often absorbs most, if not all, available resources.
Successful BizX members use their incremental BizX revenue stream to reward and bonus their employees through a program called Perks by BizX!
With Perks by BizX, you can show your appreciation without hurting your bottom line. BizX helps bring you new customers and revenue that can be used to reward your employees for all that they do. Not only do we provide a simple and fun way to incentivize employees, we help you afford it, too. It's the only complete employee rewards program around.
Would your business be better with happier employees? Show your appreciation and open them a Perk account right now!
6. Expand Your Network
It's all about relationships. Beyond enjoying the financial benefits, BizX members engage with one another, forge partnerships, collaborations, and friendships. We believe that when business owners come together, good things happen. We host regular networking events, lunch and learns, and seminars geared to just that. Bringing you and your fellow business owners together to enable these interactions.
Building your network is building your business.
What do new customers + better cash flow + business growth equal? Competitive edge!
It's a scramble out there, and BizX is your partner in success. BizX members are armed with this valuable resource and lean on the BizX team and network. Why go it alone like your competitors? Consider us your commission only marketing agency and sales force, and we only earn our pay when your business gets better!
---
Head to the Marketplace to see everything you can buy RIGHT NOW with a click of your mouse!