Social media has clawed its way up into an essential part of our lives. From connecting with friends to getting real-time updates on global news, it now plays a significant role in our daily lives.
Businesses of all shapes and sizes are turning to social media as a marketing channel. You are probably already following some of your favorite companies on Twitter or Facebook, but is anyone following you? Not personally, but your business. Creating a social media presence for a small business can be daunting; with these 6 steps we will help you dominate the competition.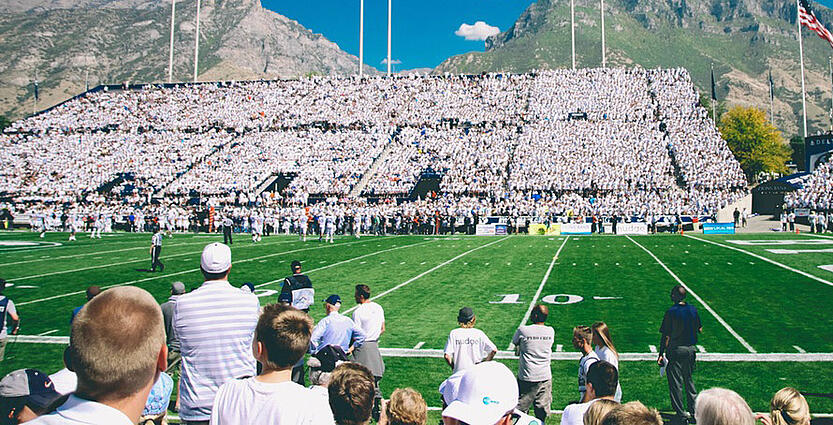 1. Get in the Game
The road to victory starts with these three questions
Where are your customers and prospects spending their time (Facebook, Twitter, LinkedIn, etc.)?
What are your customers and prospects talking about?
How can you and your company add value?
Use Google Alerts to have reports emailed to you at different points throughout the day based on keywords of your choosing. Selecting industry related keywords specific to your business will help you find where your customers are talking.
Another great, free, yet twitter specific tool, is Followerwonk. Using Followerwonk you can explore and analyze your followers, learning where they are located and when they are tweeting.
2. Content is Key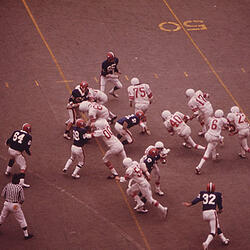 This may seem like the most daunting piece of the puzzle. Fear not, as it's all about giving more than you take and understanding what your customers find valuable. That, and pictures. People love pictures. If you post something, always include an image.
If you own a landscaping business, post lawn care tips, seasonal suggestions and information about popular plants.
Are you a dentist? Post oral care tips, pictures of happy patrons and awesome happenings/findings in the dental field. our customers find useful.
Try this for a few weeks or a month and then adjust accordingly. If your followers and fans are not engaging with your content, switch things up! Given enough time and effort, you will find the content your followers want.
By creating interesting and engaging content, in this case their commercials and videos, Old Spice has set themselves apart from the competition. Posting these videos to their social media accounts is like scoring a touchdown on every play.
3. Have a Game Plan
Start by planning out a few days and eventually a few months. Once you have a solid, overall plan, look into platforms like Buffer, HootSuite or Stacker. These will help implement a workflow system and bring needed structure to your social media campaigns. Using tools like these to schedule posts for the future will also be incredibly helpful on both the planning and implementation fronts.
4. Mistakes Happen – Analyze Everything
Mistakes are bound to happen, and that's okay! Everyone has to start somewhere. The most important part of this process is learning from your mistakes. If and when a mistake happens, or some posts inevitably flop, look at things critically and learn from it!
Facebook has a dedicated tab to analyze your likes, reach and engagement. It breaks things down by post so you can see how each post did on an individual level.
Twitter Analytics does the same thing for your twitter account.
Use both of these to see what's working and when. Some posts will do much better than others. Look into why that might be and apply it to the posts that aren't performing as well. After enough trial and error you will find the sweet spot for both content and timing.
5. Be Authentic
Coming off like a robot or a machine can alienate people. Social media is a wash of voices fighting to be heard, make yourself stand out!
Put feeling into what you share. Stray away from the same repetitive posts – vary things up in both the content and wording for your posts. Be sure that your voice reflects who you are and what you want your business to stand for.
Zendesk and Burt's Bees do a tremendous job of putting thought and feeling into all of their posts. Everything that both of these companies put out is well thought out and varies in both content and tone, giving it a very conversational feel.
6. You Are a Pro, Act like One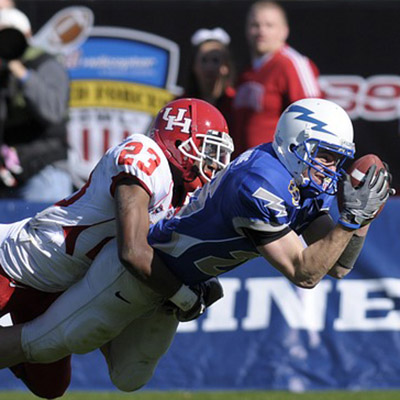 By now you should have found where your customers and prospects are talking, so it's time to join those conversations. You are a subject matter expert in your field, so start acting like one and share that knowledge with the masses!
One such professional would be. Bonobos is an authority on Men's Fashion, which is why they constantly share fashion tips and advince. By sharing this knowledge they are able to generate tons of feedback and user generated comments.
---
It will take time, patience and probably some trial and error,but jumping into social media is absolutely doable and definitely worth it! Regardless of the social media channels you choose, they hold incredible potential to drive traffic for both your website and physical location, all the while providing a huge boost to brand awareness. Ultimately all of this leads to increased sales, which is something every business can benefit from.