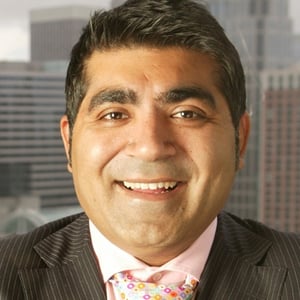 It is an honor to announce that our very own President, CEO and founder, Bob Bagga, is being awarded the 2015 Hall of Fame Award. This is the highest honor that the International Reciprocal Trade Association can bestow.
Bob will receive this renowned award at IRTA's 36th annual international convention in Cabo San Lucas' Solmar Resort later this year.
During his illustrious 20 year career, Bob has been a pillar of the barter industry, earning international accolades for his work in the private currency and trade industries. His first company, Barter Business Exchange (BBE), was founded when he was only 22. He then went on to co-found BizX in 2002, which has grown into the leading trade exchange on the West Coast.
BBE was founded in 1992 eventually stretching across Canada, with offices in Toronto, Windsor, Vancouver and Hamilton. Of their 4,000+ members, there were clients like Rogers Communication, Revlon and Kodak, trading in excess of $60 million a year. BBE was named one of Canada's fastest growing companies and was even featured by the Canadian Broadcasting Corporation Venture program. It went on to go public as Ubarter.com in 1999 when BBE merged with International Barter Corp and was later acquired by Seattle-based Shownow.com.
Taking what he learned starting BBE, Bob co-founded BizX in 2002 which has grown into the leading trade exchange in the industry with offices in Seattle, Oakland and Dubai.
It has been recognized by Inc Magazine as one of the fastest growing companies in the US seven different times, recording revenue of over 14 million in 2014.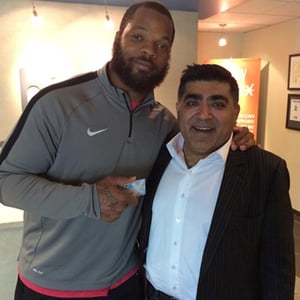 On a local level, BizX has been recognized as one of Puget Sound Business Journal's 100 Fastest Growing Private Companies five times from 2005 to 2011. The Puget Sound Business Journal also honored Bob in 2003 as one of their 40 under 40 in the Pacific Northwest. The San Francisco Business Times took notice of BizX by adding it to the Fast 50 Growing Businesses in the Bay in 2006. That same year BizX was also honored with the Seattle Mayor's Small Business Award. Closing out 2006 and carrying things over to 2007, BizX was awarded the Blue Ribbon Small Businesses Award from the US Chamber of Commerce both years.
Over the years, Bob has been extensively involved with IRTA, serving on the Board and holding numerous positions including Chair of the Certified Broker Training (CTB) committee, Convention Committee, Vice President, Treasurer, and UC Committee. He was also a part of the IRTA Board that worked to create the Universal Currency (UC) system. In 2005 IRTA recognized Bob's many contributions and accomplishments by giving him the Outstanding Achievement Award.
Bob Bagga has been a member of the Entrepreneur's Organization (EO) from 1998-2013 in the Toronto, Seattle and Dubai chapters and served on its Board in numerous capacities. Since 2013, he has been a member of the Young President's Organization (YPO). He has also served on the Board of the Indo-Canada Chamber of Commerce and is involved in many local charitable organizations.

This is a well-deserved and was hard earned. Congratulations on winning the 2015 Hall of Fame Award Bob!
---
Take a look at some of our other blogs we've recently posted!